Partial Hospitalization Program
At BHFS Medical and Behavioral Services, we have a partial hospitalization program (PHP) for those that may benefit from a higher level of care and will also be educated by our private C.H. Collins School. The program, which lasts for approximately 15 days, runs from 10 a.m. – 3 p.m. Designed to support children and teens, this program can help those with addiction and other psychiatric symptoms. This comprehensive program provides evaluation, treatment, and post-treatment planning in a safe, structured environment.
Our participants will learn the skills they need to enhance their everyday life, coping skills, and how to manage their symptoms.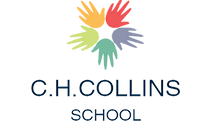 Treatments at our PHP program may include:
Mindfulness
Acceptance-based therapies
Cognitive behavior therapy
Neuro- and Biofeedback
In addition to the treatments listed above, our team helps patients with medication management, case management, and individual therapy. Once our patients complete the program, we'll transition them to our outpatient program where we will continue to provide a variety of resources as needed.