What is Physical Therapy?
At BHFS Medical and Behavioral Services, we offer physical therapy to our patients. This treatment is performed to help relieve pain, increase range of movement, and help to maximize your body's overall function. Most of our Lewisville, Denton, and Carrollton, TX patients are recovering from a work- or sports-related injury, an accident, or something else. Our highly trained team of physical therapists offers customized care for the knees, shoulders, and other joints; pinched nerves (commonly in the back and neck); and a wide range of other issues. If it's a struggle to complete normal everyday tasks or you're suffering from limited function or something else, contact clinical director Dr. Dwane Allen at our Lewisville, TX office to schedule a consultation.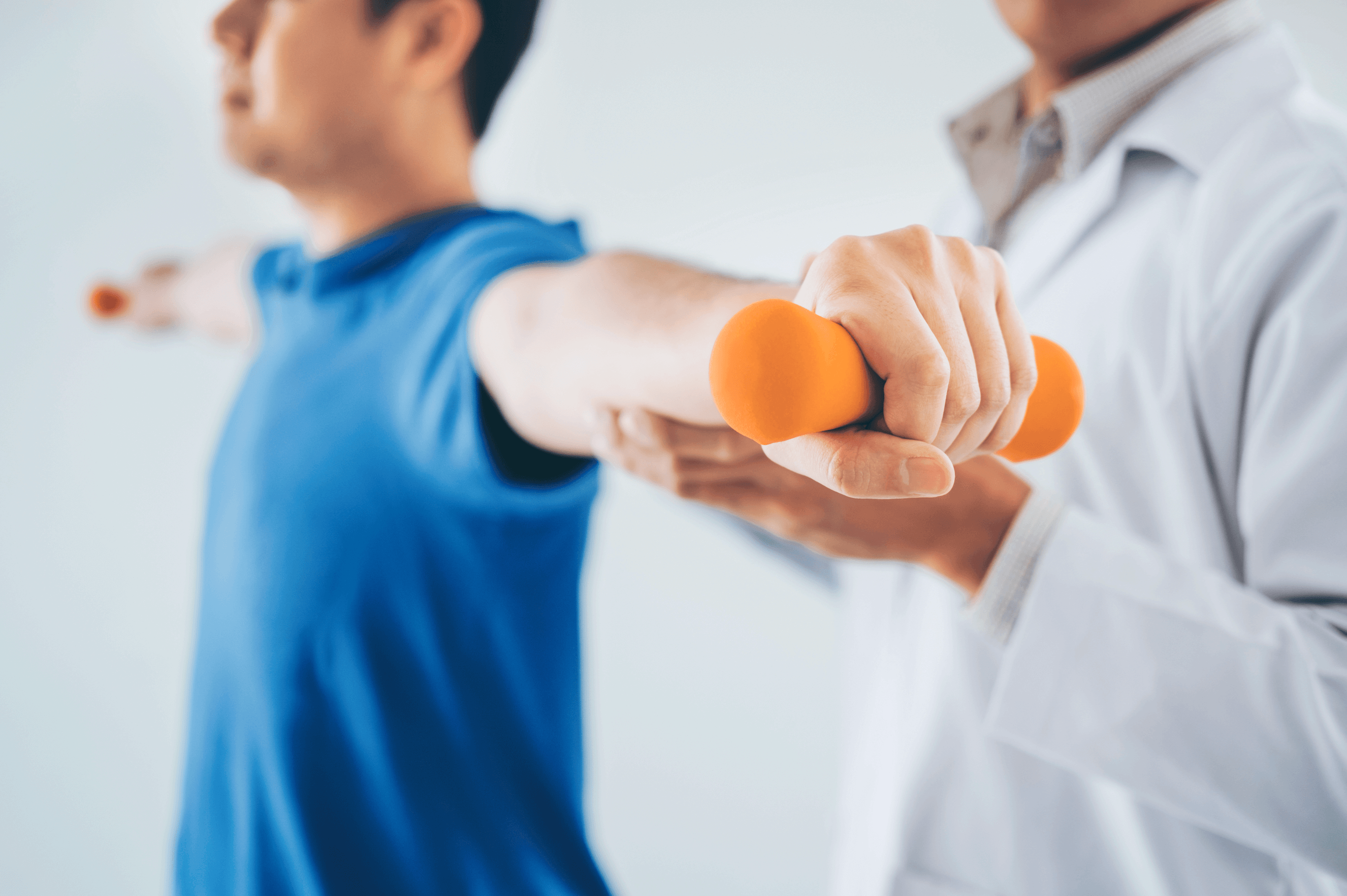 What Are The Benefits Of Physical Therapy?
A personalized physical therapy regimen at our Lewisville, TX facility offers a number of great benefits to improve your health and well-being, including:
Treatments are customized for your health needs
Helps speed recovery
Improves range of motion
Enhances balance and mobility
Reduces pain and soreness
Increases strength and flexibility
Reduces risks for reinjury
Helps to avoid the need for surgery
Reviews
"my name is emi and ive been getting therapy because of addcition for 5 months. i have 3 kiddos so its nice to drop them off to the PHP program and they help while im in a session... homework and mental health is like killing two birds with one stone ."
- E.S. /
Google /
Mar 21, 2022
"Was intresed in their PHP program for my two girls but they only allow ages 6-17. My oldest daughter who is 9 loves it so far. My youngest, who is 5 will be right there with her once she turns 6 this year."
- C.H. /
Google /
Mar 21, 2022
"Jason, my eldest son, and Marcus, my youngest are both dealing with depression. Because of that they are having some issues with weight. Put them in for depression conseling but our therapist, Dr. Gray suggested we put them in the children's weight loss program. Since weight gain is intertwined with depression i agreed but I didnt really think it would have much of a difference. Everytime they come back from a session they are both different children. They have made friends and found support through the weight loss program and actually have fun working out with the other children in the program. Soso grateful thank you!"
- M.F. /
Google /
Mar 21, 2022
"my husband heard about bhfs on google so we decided to give it a try for my daughter Landrea since our primary doctor has been booked due to covid. We did a walk in and their receptionist got us in, in 10 minutes. She was treated so warmly compared to our other doctor. They had us feeling like family. Sat us down, asked about our medical history and truly got to know us. You can't get that just anywhere. Thinking about coming here permanently."
- N.E. /
Google /
Mar 21, 2022
"AMAZING WORKOUT PROGRAM!!!! My daughter is learning how to take care of her body and EAT CORRECTLY!!!!! We have been to 5 chhildren's weight loss programs and none of them taught her how to eat correctly, (THE ROOT OF THE PROBLEM) coaches are amazing and push her to do her best!"
- M. /
Google /
Mar 21, 2022
Previous
Next
What Can I Expect from Physical Therapy?
Physical therapy sessions at BHFS Medical and Behavioral Services are customized to help our patients strengthen their body and meet their unique needs. At your first appointment, our team will assess your muscles, bones, and joints so we can develop a treatment plan. Some of the most common therapeutic methods we use include heat and ice, massage, ultrasound technology, and laser technology. We may also provide you with at-home exercises to strengthen your body. Depending on your needs, we may recommend several visits over the course of several weeks or months to further help improve your function.
Find Relief and Increase Mobility
At BHFS Medical and Behavioral Services, we offer unique physical therapy treatments to help our patients restore normal function to their bodies. Our skilled physical therapists offer state-of-the-art treatments to help achieve a higher quality of life. If you're looking to find the right physical therapist for you so you can get back to your everyday activities with ease, contact clinical director Dr. Dwane Allen at our Lewisville, TX office to schedule a consultation.
Related Procedures
Related Post